NEARBY PLACES
---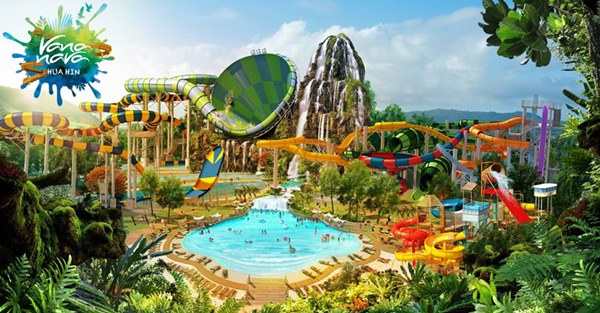 Asia's First Water Jungle!! Hidden deep inside tropical jungle surroundings you'll find the world's best rides, slides and incredible attractions. Combining state-of-the-art technology and modern facilities, Vana Nava Hua Hin provides year round entertainment for thrill and chill seekers of all ages!
Wild Adventures Unbeatable excitement and awesome thrills await you with 19 world class attractions – from The Abyss, the largest slide in Thailand, to the country's only vertical looping slide, the Aqualoop, which at 60 km/h will makes even grown adults weak at the knees! Kiddie Cove is also close to hand for the little ones.
Splashing Nature Get lost in the beauty of nature at Vana Nava Hua Hin with over 200,000 trees and plants and the spectacular 31 meters high Vana Nava Falls, the tallest man-made mountain waterfall in Asia.
An Oasis of Fun Turn exciting days into breathtaking nights at Vana Nava Hua Hin with year round events, a wide variety of dining options and shops and incredible LED lighting in all of our pools.
…All in a safe and comfortable environment Go wild with peace of mind knowing that your safety is our number one priority. We adhere to the strictest of international standards in lifeguard provision and ride safety. Our RFID technology and photography services enable you to enjoy your day without having to carry cash credit cards, cameras or mobile phones.
From : The Ninth Hua Hin - To : Vana Nava Hua Hin : 17 kilometre
Credit : http://www.vananavahuahin.com/about-us